Alison Ross, Elders Real Estate awarded as Masters Club Agent
MEDIA RELEASE  |  7 March 2022
Elders Real Estate announced Alison Ross from Elders Real Estate Katherine as reaching Masters Club status at its recent Queensland and Northern NSW Annual Awards. This is the first year Alison has achieved the Masters Club, however has been among the Elite group for the majority of the last 5 years.
Held on Saturday night at the 'W Hotel' on Brisbane Quay – and MC'd by the legendary Josh Norbido – the event saw Elders top real estate agents gather to celebrate the States most successful agents.
Being inducted into the Masters Club is the highest honour an Elders agent can achieve, with only 21 individuals qualifying for this status nationally. Masters Club agents are selected as the top ten per cent of the prestigious Elite Agent group within the Elders Network.
This esteemed club recognises those agents who are simply outstanding in their field, providing clients with gold standard service and transacting a huge number of sales in the given year.
Alison Ross has unrivalled knowledge of her region, coupled with an outstanding reputation for her work ethic, product knowledge and sales capabilities.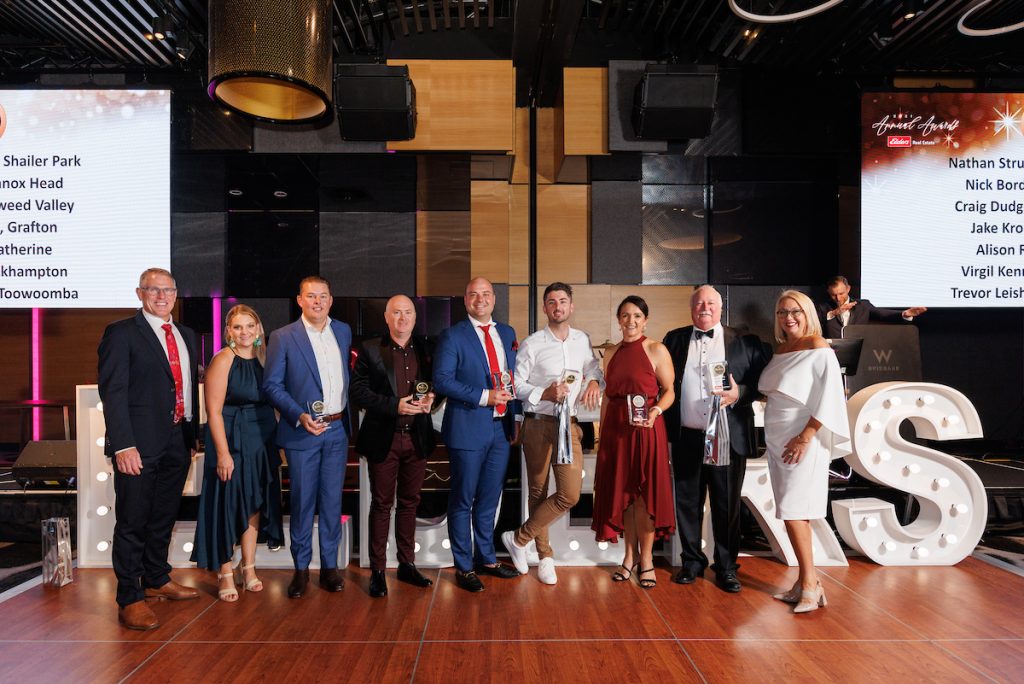 When asked what drives her, Alison states "I'm passionate about real estate, but also about providing that a regional agency can compete on the national stage. We use the latest technology to offer stellar service to our clients that compares to any major agency in the country.
"The recognition from the Elders to be awarded as a Master is proof that you can be a great agent no matter where you are, as long as you love the job and put in the work."
Tom Russo, General Manager Real Estate for Elders explains that Masters Club status is difficult to achieve "In order to achieve Masters Club status, agents have demonstrated outstanding client service, relentless commitment to training and innovation, and a desire to consistently be the best in their respective local area"
"We are pleased to award Alison Ross as one of our esteemed Masters for 2022, one of just 3 women in the group of 21 high achievers"
2021 Elders QLD/NT Awards Winners
The Elders Katherine team had a triumphant trip to the 2021 Elders QLT/NT Awards, bringing home not one, not two, but multiple awards! You can see the full list of our winners in the 2021 QLD/NT Elders awards here.