Elders Real Estate are your local real estate experts specializing in Rural Sales and Property Management in the Katherine region, led by Principal Alison Ross. With over 20 years experience, Alison is a seasoned real estate professional in the Katherine region.
Award Winning Agency
As proud winners of the 2020 REIA Best Residential Agency of the Year, competing and winning against bigger agencies interstate, we are truly proud of our team and we love Katherine!
According to ratemyagent.com.au we're home to Katherine's top agents by Sales Volume and Value, and we proudly take home the title of the No. 1  Agency in Katherine.
Check out the short video below to find out why we're the best real estate experts in the Katherine region.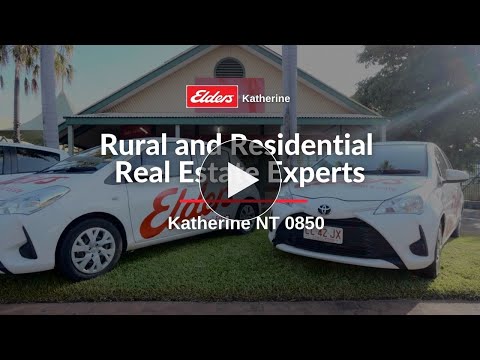 Dedicated Property Management Team
Our award-winning, dedicated Property Management team has come out triumphant in Katherine's rental market, with over 200 properties under our care or listed with us. We have no less than 36 properties leased in the last 12 months. To put that into perspective, the next closest competitor comes in at 6 properties…
Browse our latest properties below:
Elders is a true powerhouse in the Katherine region. With 86% market share over the last 12 months according to ratemyagent.com.au, we're proving to be the dominant player in the Katherine real estate sector, from commercial, residential and rural sales, to property management.
Experience the Elders difference, and get in touch with us for a confidential chat about the Katherine market.