Elders Katherine is thrilled to announce the business acquisition of Katherine Real Estate in August 2021.
Longtime respected owner Jose Peirce is retiring after a successful career in real estate in the Katherine region, and we wish her all the best and many contented, fulfilling years ahead.
To our owners, vendors and investors
Our new owners, vendors and investors have been notified, and the sales listings from Katherine Real Estate are coming online soon. We're excited to work with you and committed to achieving constant excellence. We look forward to long, beneficial relationships with you for many years to come.
Welcome to our new team
We've saved the best till last. We're thrilled to welcome aboard our new team members from Katherine Real Estate:
Vicki Mannion, Residential Sales
Wendy Jackson, Property Manager
Shelley Troy, Property Manager
We're excited to have you as part of the Elders team!
Why Elders Katherine
Elders is a true powerhouse in the Katherine region. With 86% market share over the last 12 months according to ratemyagent.com.au, we're proving to be the dominant player in the Katherine real estate sector, from commercial, residential and rural sales, to property management.
Check out the short video below to find out why we're the best real estate experts in the Katherine region.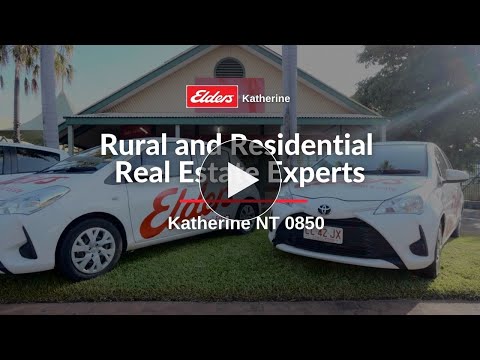 Browse Properties
Browse our latest properties below:
Experience the Elders difference, and get in touch with us for a confidential chat about the Katherine market.